Eduador Mission Trip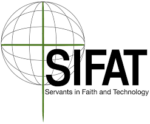 We will be partnering with Servants in Faith and Technology (SIFAT) to continue building an addition to Asamblea de Dios church in Villaflora, Quito, Ecuador. This addition will provide classrooms, a kitchen with a dining room, a computer lab, a music room, and offices to serve the children in need in their afterschool program. There will also be a VBS component to the trip for these children who have experienced little joy in their lives.
All ages are invited to serve with us! If you are interested in being a part of this team, contact team leader, Brian Watson.